Home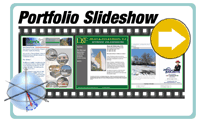 CIMPLICITY TECHNICAL SERVICES is a consulting company that provides internet website design uniquely tailored to fit the image and intent of it's customers.

Sites are designed to be high-quality and self-manageable to insure the right impact for your customers at an affordable price.

To learn more about our services, visit the Website Services page to see options on design styles, packages, pricing, and additional features.
To see visual examples of sites that have been designed, visit the Portfolio section.

Website Design Approach
Cimplicity can use either a Site Template, or a Content Management System as a foundation for your website design. Both options give you with an affordable, modern interface, with a provision of managing your website content without having to be a web design expert.
See our Website Services page for more information on Template Sites, Content Management Sites, and Extra Features..
Request a Quote
So that we may learn more about your Website Design or Application requirements, please complete our Request for Quotation form so that we can provide you a FREE estimate!