Website Services

CIMPLICITY TECHNICAL SERVICES delivers a variety of website design solutions for your business, club, or personal website. Cimplicity provides new website design, modifications to an existing design, and other specialized web based services.
Sites designed can be either template-based or configured using a content management system (CMS). Both approaches provide many appealing options and are designed to leverage the latest web design best-practices to insure that your site is manageable for many years to come.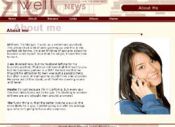 Template Based Site
A template based site provides an out of the box design solution for small to medium sized companies. You begin by choosing from a selection of many pre-established layouts and themes, select colors and other styles to suit your tastes, and by adding your own content, logo, and additional functionality, can have a site roughed in very quickly.
For more information, click here.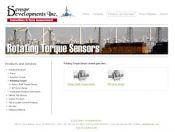 Content Management Site
Similar to a template based site, a Content Management Site (CMS) offers many professional themes and designs to choose from. The difference lies in the ease in which 3rd party add-ons are integrated into the site, and other ammenities including database access, form creation, user management, and site administration.
For more information, click here.
Web Design Packages
Cimplicity Technical Services offers three different Website Design Packages to choose from to help establish your presence on the Web.
All packages apply to the creation of a new website design or the re-design of an existing site. Cimplicity also offers additional services that may be added to some of the packages. These "Extra Features" are designed to provide additional functionality to your site.
For more information, click here.
Web Design Extra Features

Cimplicity offers many additional "Extra Features" that may be added to further enhance your website. These items can either be added at the time of sign-up for those packages that include them ( Essential or Premier ), or may be added at a later date, once your site has begun to take shape.
For more information, click here.