Content Management Site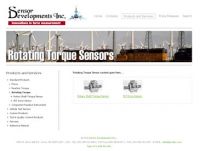 A site built with a Content Management System (CMS) offers everything a template based site does, but with many more benefits, especially for medium to large sized businesses.
Similar to a template based site, a CMS offers many professional themes and designs to choose from. The difference lies in the systems ability to easily select and apply different styles to a site, the ease in which 3rd party add-ons are integrated into the site, and other ammenities including database access, form creation, user management, and site administration.
Cimplicity recommends a CMS known as Concrete 5 (C5) to its customers. C5 is a system that continues to evolve and grow in features and popularity. To learn more about the C5 system, click here.